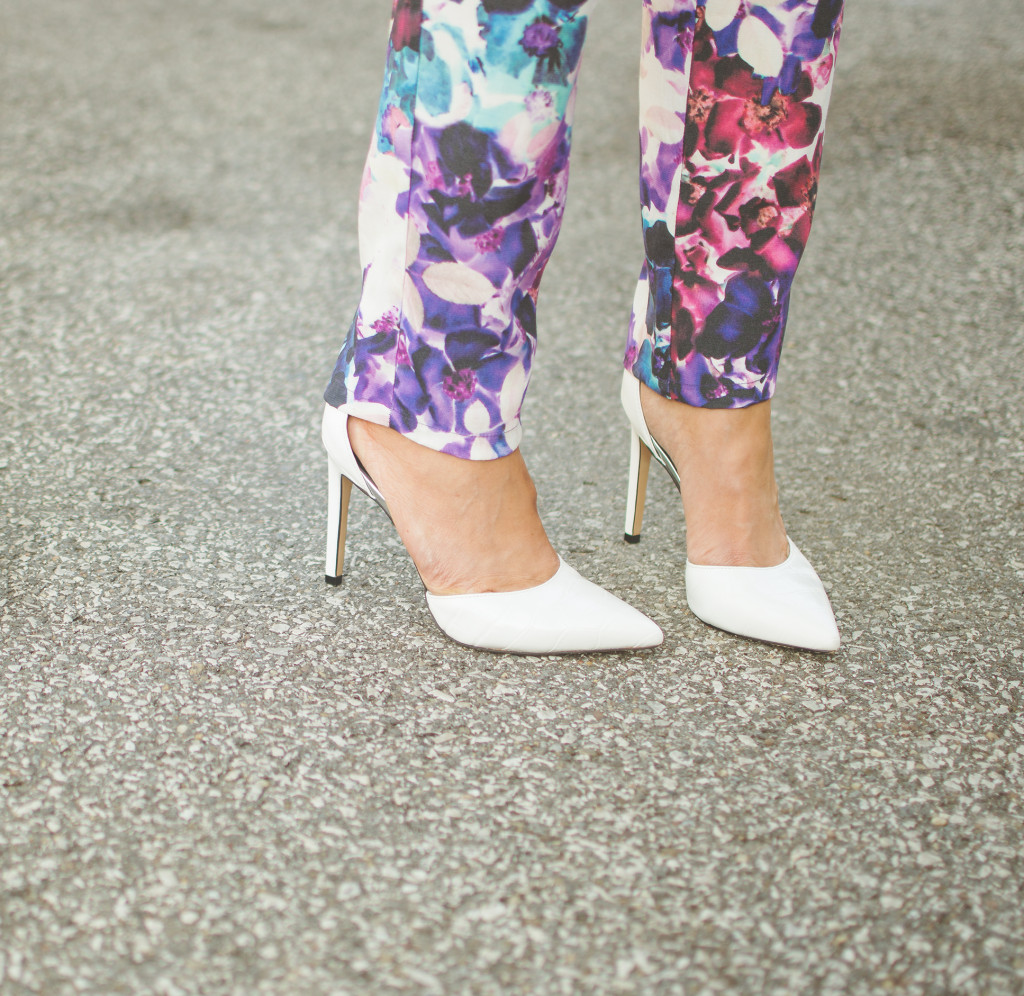 All images by Courhead Does Photography, Courtney Christian
SHOP THIS LOOK:
Charlie Jade floral jumpsuit @Village Collection    :    Sam Edelman ankle wrap pumps @Village Collection or here    :    La Mer watch @Village Collection   :    Foley + Corinna crossbody purse @Village Collection or here    :    Liza Kim earrings @ Village Collection
Use code DD10 for 10% off at Village Collection! Call 304-525-6282, they ship anywhere!
---
This jumpsuit by Charlie Jade stole my heart at first sight. There is something so striking about an allover print, especially in floral. The mixing of such vivid colors combined with a pop of white almost transfixes the eye with joy, or at least it did for me. I love buying items that literally bring happiness into my day!
Investing in a floral jumpsuit is definitely on trend. Plus, the dressier pantsuits can be worn to so many different events, such as weddings (not black tie weddings lol), a girls night out, a cocktail party, a wine tasting, etc. I chose to elaborate on the pop of white in the floral print with white accessories; this white La Mer watch is simply to die for- plus everyone needs a white summer watch, right?
The pumps by Circus by Sam Edelman are so comfortable -it is almost shocking- definitely buy this pair, you will get your monies worth for sure. And you can't go wrong with this mid-size city tote by Foley + Corinna; this purse can be worn several different ways and virtually goes with any color during the summer months. Hope you like this jumpsuit just as much as I did, and don't forget you can get 10% off of all these items if you order from Village Collection boutique, 304-525-2204. Until next time!
Always be kind,
Erica