All images by Courthead Does Photography, Courtney Christian
Below is an outtake from this photo shoot we did back in February for the spring edition of the Huntington Quarterly magazine. I'm pretty sure the high temperature that day was only 20 degrees and we started at 8am in the morning and did not finish until 2pm. But, with some hot hands- thanks to Beck- and winter coats, we managed to survive and gracefully bring the SS15 trends to print.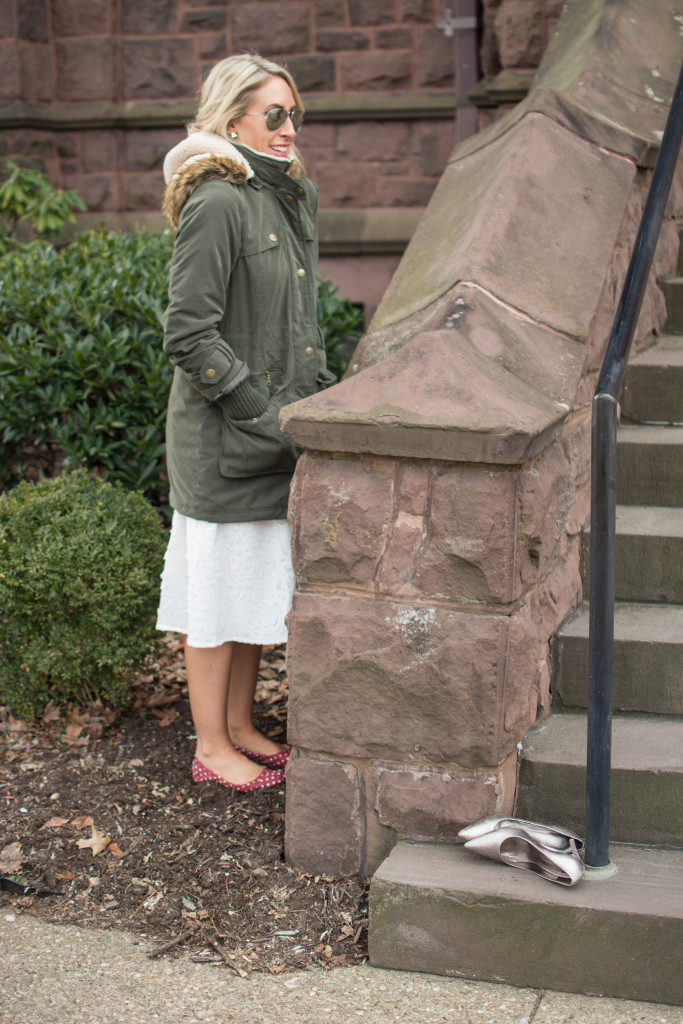 To check out the full article for the Huntington Quarterly click here.
SHOP THIS LOOK:
Sam Edelman skirt, here  :   Sam Edelman deco top, similar here    :    Jeffery Campbell pumps, similar here    :   Mary Frances purse @Village Collection    :   Golden Stella pyramid stud earrings  and bracelet @Village Collection
All items that are available at Village Collection can be purchased with a 10% discount with code DD10. Call 304-525-2204, they ship anywhere!
---
I am all about the midi length trend, and the best news is that it isn't going anywhere for the FW15 (Fall &Winter 2015) season. Designers continue pulled inspiration from past decades of the the 30's, 40's and 50's when transcending the midi length into the modern era of fashion. The new fab length brings back imagination and a sense of curiosity, opposite of the mini– what you see is what you get. In my opinion, fashion designers are trending toward a higher level of sophistication for women; one that comes with respect and translates into a strong, bold and powerful presence.   
This midi skirt by Sam Edelman is one of my ultimate favorites because of the intricate detailing with the cuts of flowers. I paired it with a white crop tank, also by Sam Edelman, to perfect the ultimate, at no surprise, all white trend. A chic all white look has been on trend for a while now. Designers and retailers broke free of the old-age rule of no white until after Memorial Day almost two years ago; now, an all white attire can be worn basically all year round. Thanks to designers who invented many light-colored monochromatic looks in the FW14 fashion shows by playing with different textures and creating contour edges for the ever so chic all-one-color ensemble.
Needless to say, fashion continues to evolve and trends will continue to change for each season, but I'm pleased with the current selection of styles. And, that the life of an all white look can stay around longer than just three months.  Until next time.
Always be kind,
Erica