I love that it is actually in style to wear things oversized. The uncomparable comfort to form fitted clothes could never be measured. This dress by Elliott Lauren may look like a bag to some, but for others it speaks a sense of confidence. Baggy is cool and undeniably on trend. Designers, especially BCBG Max Azria showcased multiple oversized layers in their Fall/Winter 2015 (FW15) Ready-to-Wear Collection. The extra flow gives way to an effortless bohemian vibe. Whether you're comfortable in wearing something oversized or not—it is up to you. Everyone prefers their own thing, and that is why I appreciate a person's individual style so much, because it isn't about what's on trend and what isn't, it's about personality.
 I remember this article I read just recently about Jane Fonda in W Magazine. She told a story about being on set of On Golden Pond with Katharine Hepburn. At the time, Fonda didn't really care much or gave much thought to what she appeared like. Fonda said one day while fixing her hair Hepburn pinched her cheek and asked her "What do you want this to mean?" (Meaning her face as a representation of her.) Hepburn continued to say to her "This is what you present to the world. What do you want it to say about you?"
The question undeniably left me asking myself the same thing (as it probably would for most). The article written by Lynn Hirschberg was a great read, Fonda was very raw and real during her interview. But my point for this story is, whatever your preference may be in regards to style–baggy or form fitted—do it with effort, and a self-awareness of who you are as a person. Running errands in pajamas is not okay, it's a misrepresentation to others who do not know you. But I'm not here to judge, only to share what I think. And I think baggy is cool, unexpected and chic—as long as they aren't pajamas or sweat pants. Until next time.
 Always be kind,
Erica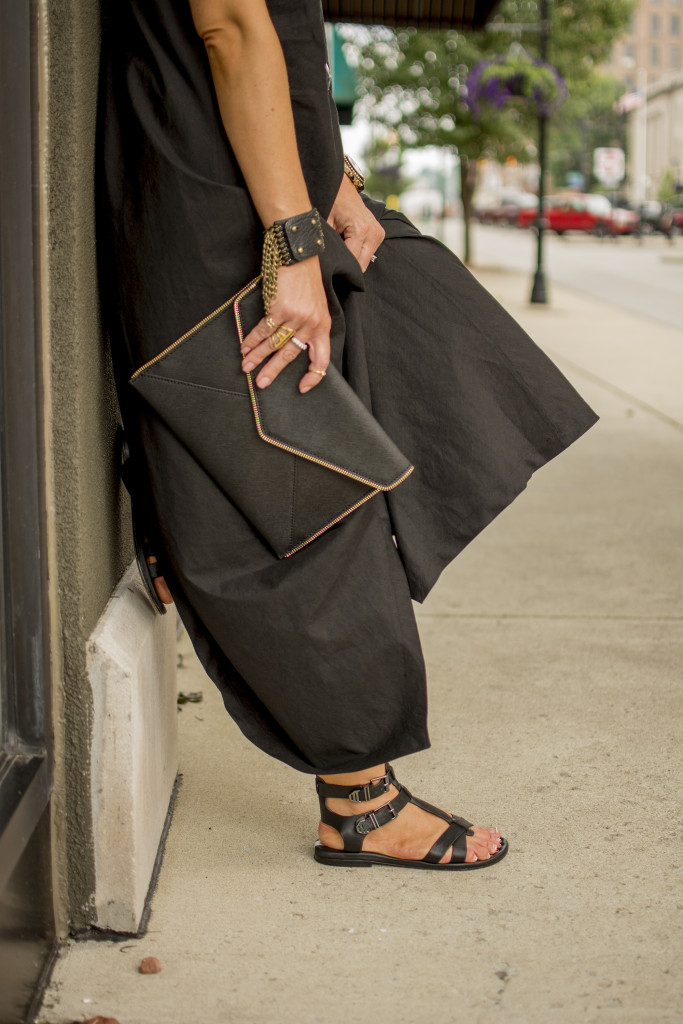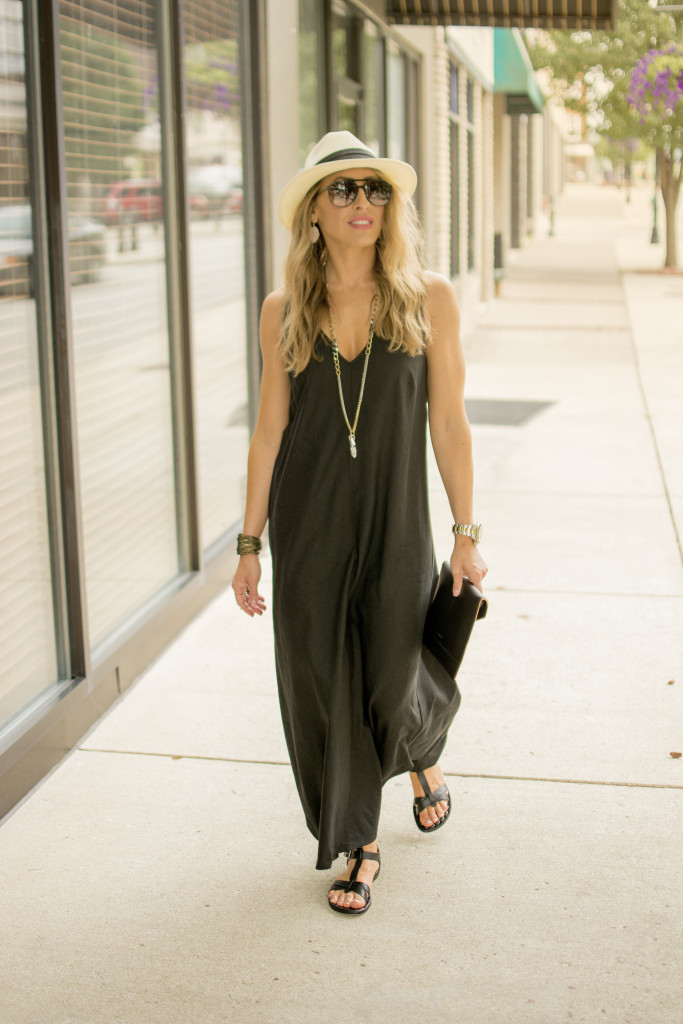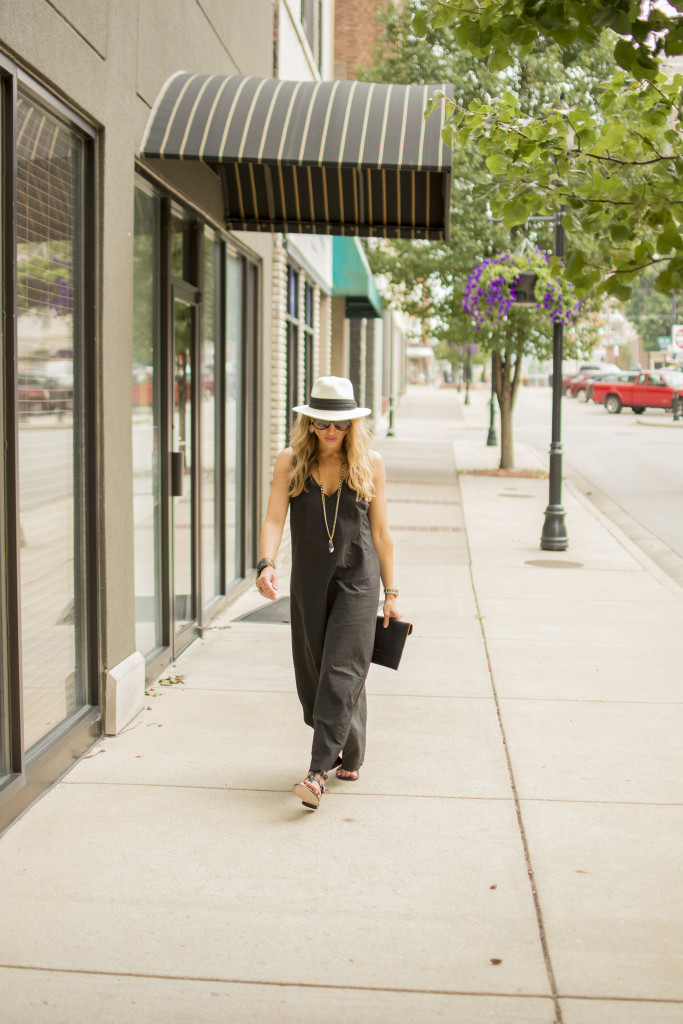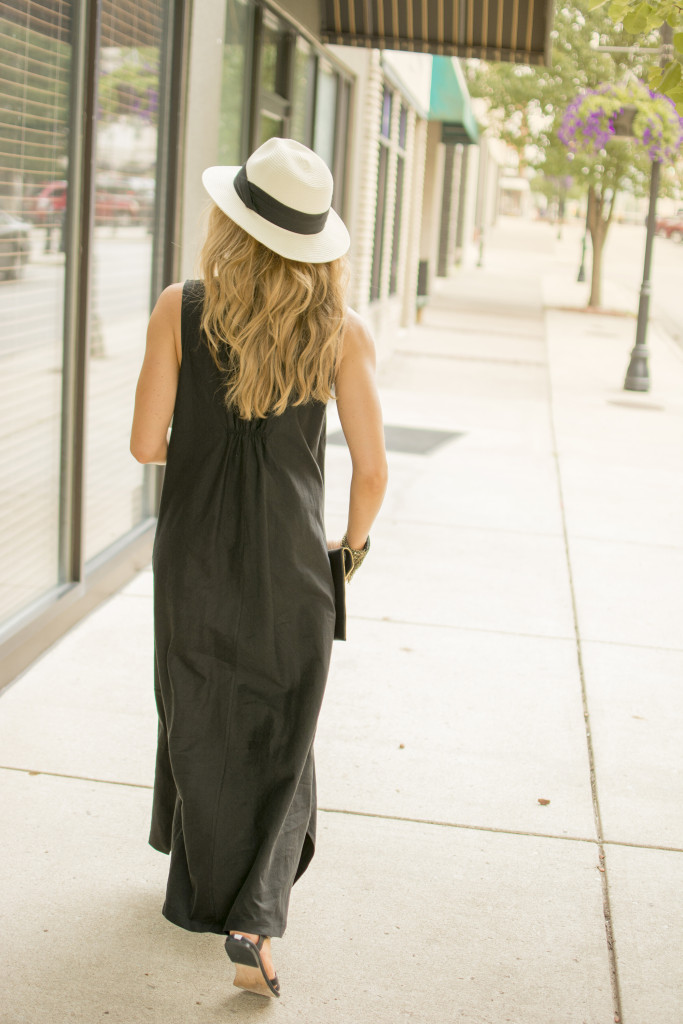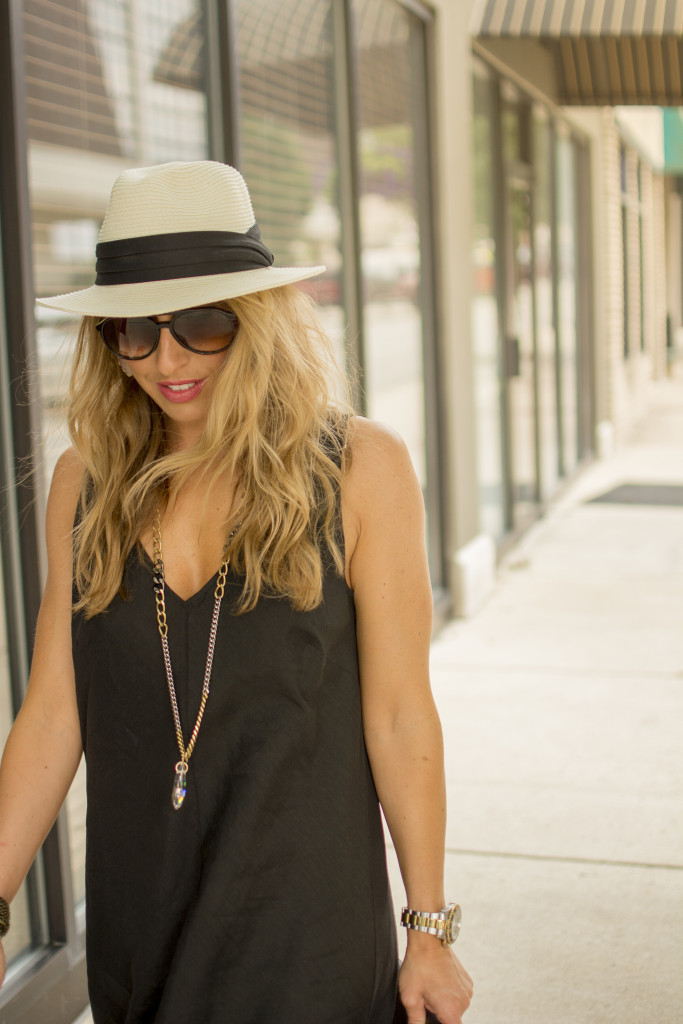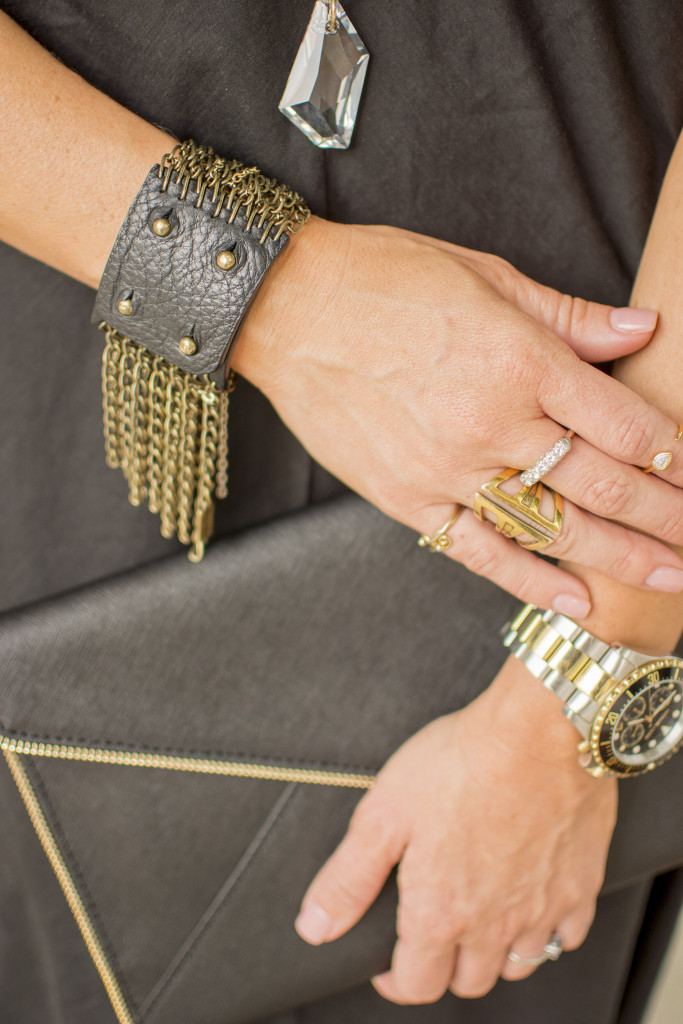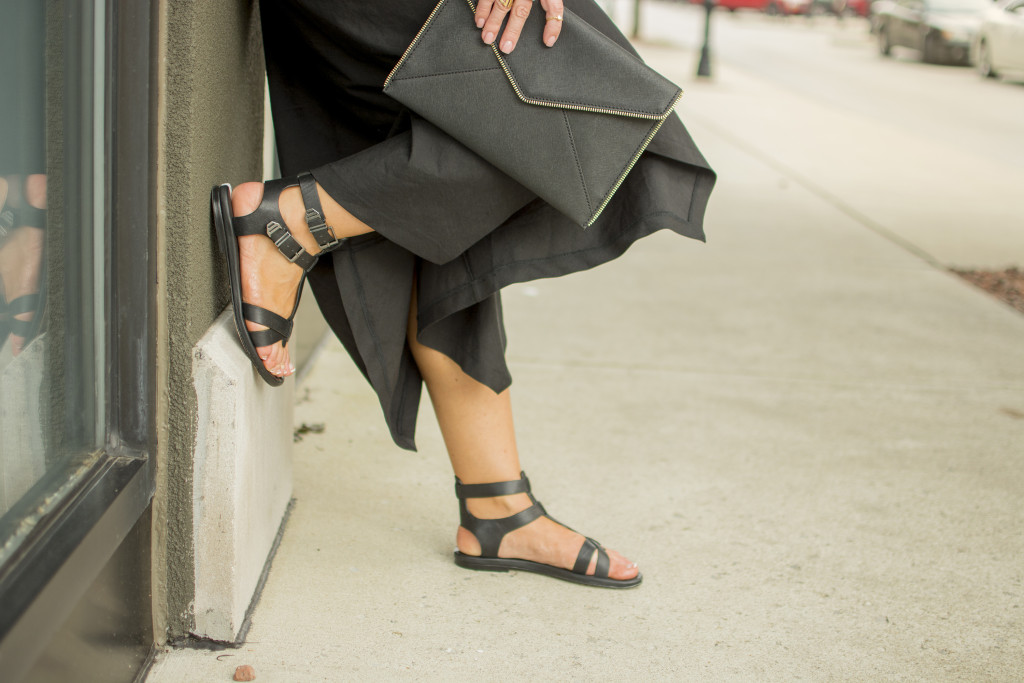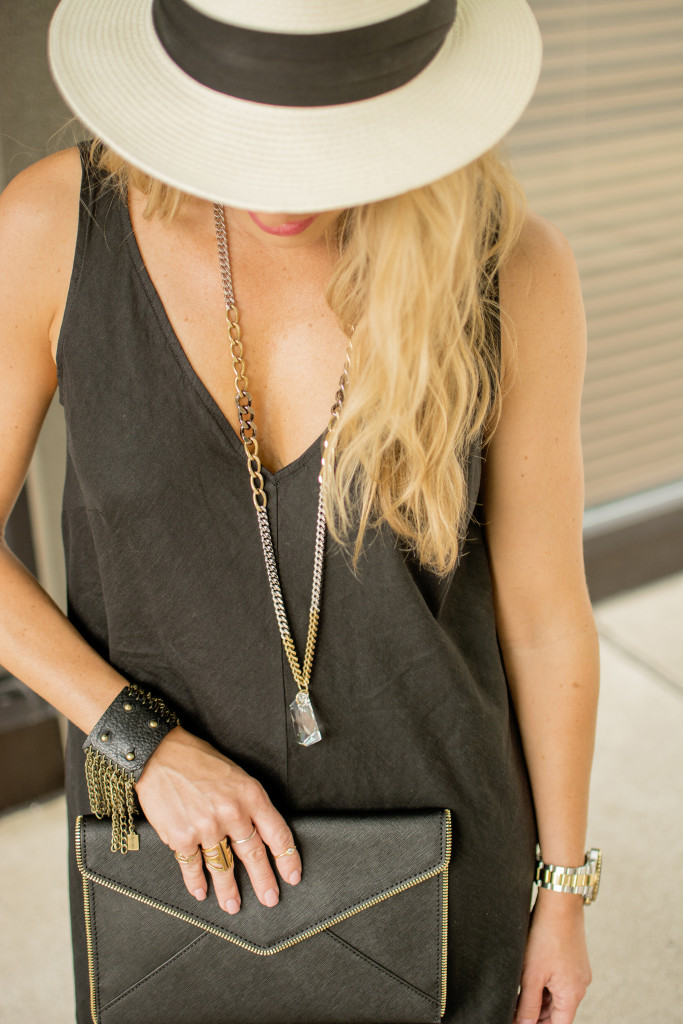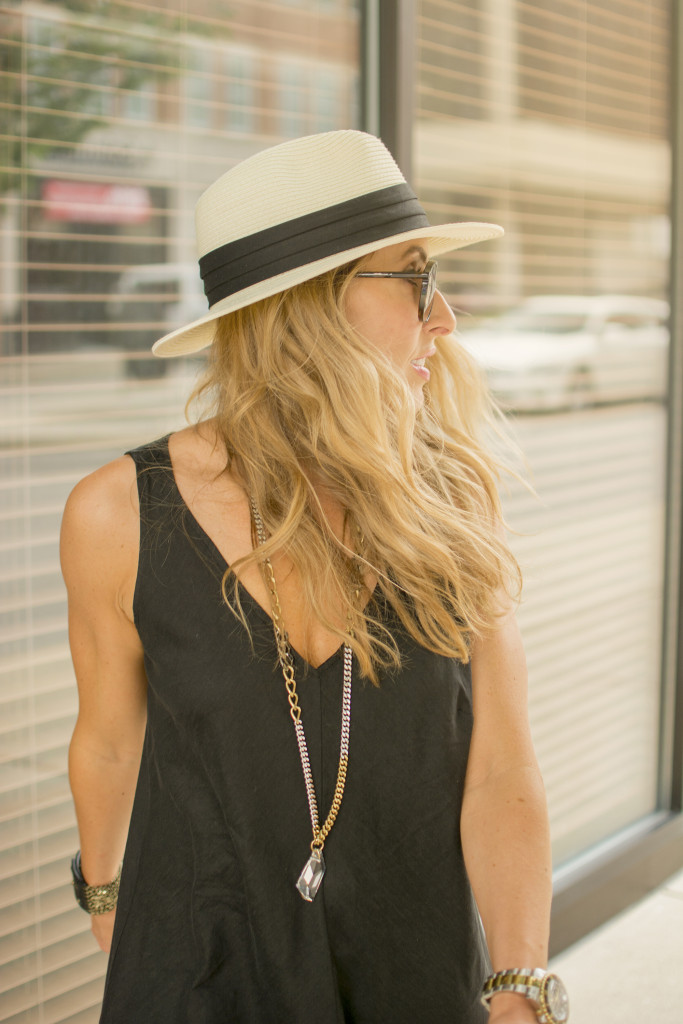 All images by Courthead Does Photography, Courtney Christian
SHOP THIS LOOK:
Elliott Lauren dress @Village Collection (50% off) #steal    :    Matt Bernson gladiator sandals (sold out)    :    Jenny Bird bracelet and ring, here and here    :    Gorjana ring @Rockbox    :    Wide brim fedora (from men's section at Sears, ha!)    L. George necklace @Village Collection, similar here
Shop Village Collection with a 10%off discount using code DD10. Call 304-525-2204, they ship anywhere!
Sign up with Rocksbox and get your first month free using code ericadelignexoxo!
---