Fall has officially decided to grace us with its presence and as much as style trends are a part of our daily memos- so should be the top six hairstyles.
Let's be honest, I love a sundress and sandals as much as the next girl but the excitement of swapping out my summer items for my fall sweaters and OTK boots in my closet yesterday had me feening for cooler temps!  I've shared a lot of posts recently regarding fall tips, runway trends, and must-haves for clothes but I realized I haven't shared much regarding something crucial: Fall hair trends!
I love changing up my hairstyles and looks often. I tend to switch it up from a sleek low ponytail to big waves, a braid or a topknot- I will try any hair trend once. And with a new season comes new opportunities, new inspiration, and a chance to mix things up. Plus, we all know that your hairstyle is basically an upside-down exclamation point to any great look 🙂
6 hairstyles to keep you on trend for this Fall season:
1.) Sleek, sleek, sleek. This season is all about the slicked back look and it was still prominent in the SS19 fashion shows as well. I love this kind of look because it gives you the opportunity to show off your face and a great pair of statement earrings.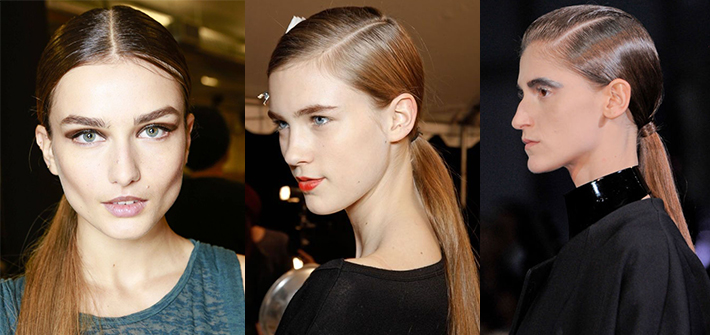 2.) Braids. Braids are great because not only are there many styles but they truly never go out of style. Braids for Fall are less school girl and more edgy-cool glam. These type of braids have the luxe shine factor that is a great option to be worn for a dressy or cocktail style event.
3.) Topknot. If the topknot ever goes out of style I will not be a happy camper because I love the polished, undone, elegance of it. Not only is it a great time saver but it is so versatile and easy to achieve. I prefer doing this kind of look on second-day hair because it has just the right amount of texture to help the style hold all day.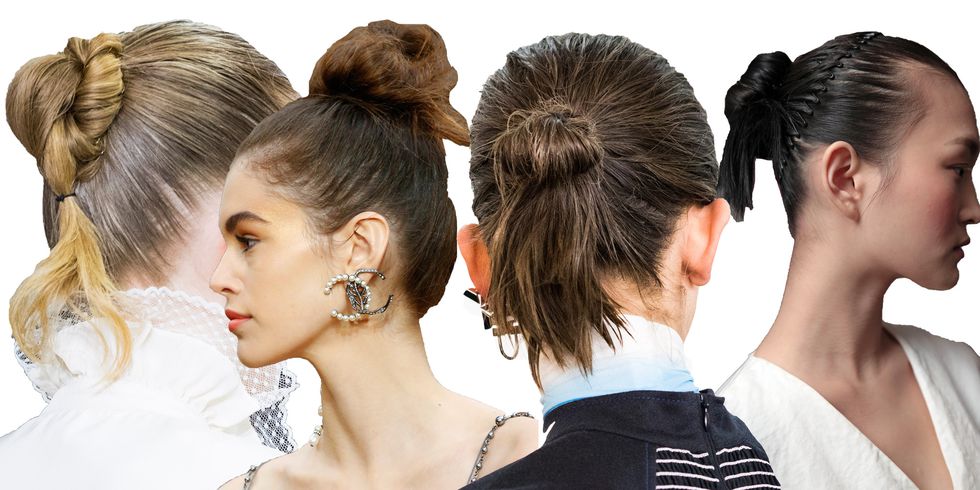 4.) Effortless chic. The days of perfectly placed and coiffed hair are behind us. What's in right now is an undone look that appears like you just rolled out of bed with some great body and volume. I like this look because it gives off a sexy vibe but without looking like you tried too hard or spent hours on your hair. This is definitely the "no makeup" look of the hair world.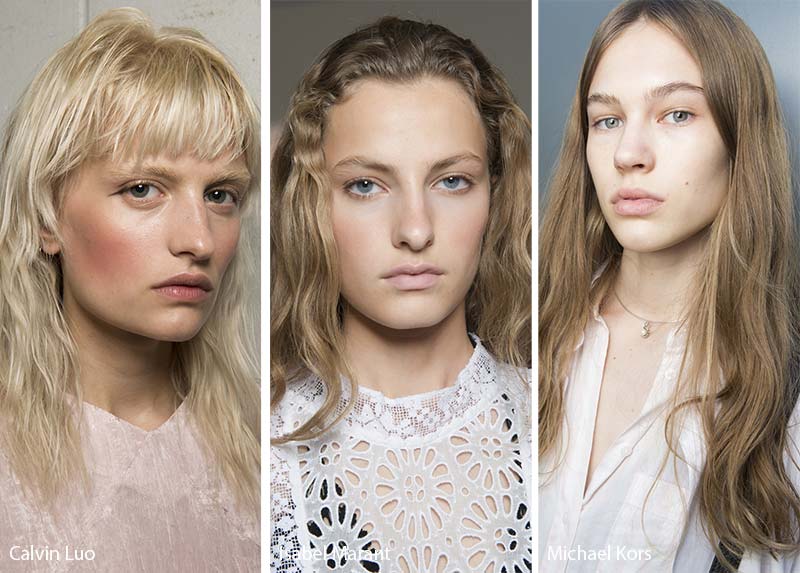 5.) All about bobby pins. While we used to spend painstaking amounts of time trying to hide and conceal these things they are now a must-have "visible" hair accessory for Fall. Bobby pins are such a fun way to add texture to a look. There are pearl options, embellished choices, mixed metal and more. I recently used large black ones to make a design on the side of my head and finished the look with big messy waves. It certainly elevates your look in an unexpected way.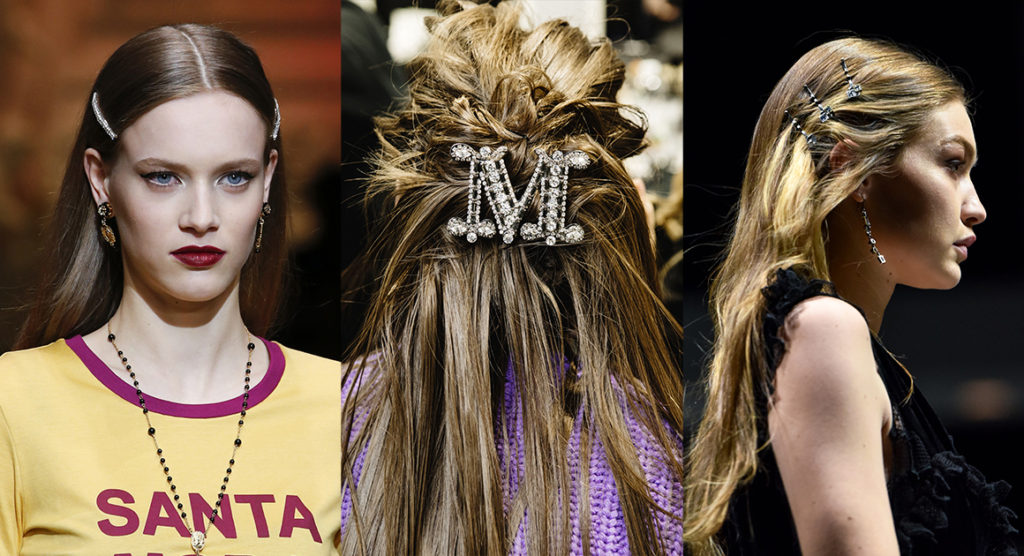 6.) 80s baby. They always say what once was old will become new again, and that couldn't be more true with hair trends. The AW18 fashion shows were full of 80s inspiration. What's gone are the overly teased and hair-sprayed bangs and in its place are black wide leather headbands, asymmetric pixie cuts, and big blowouts. This trend is for the rebellious spirit and I can't wait to put my own spin on it.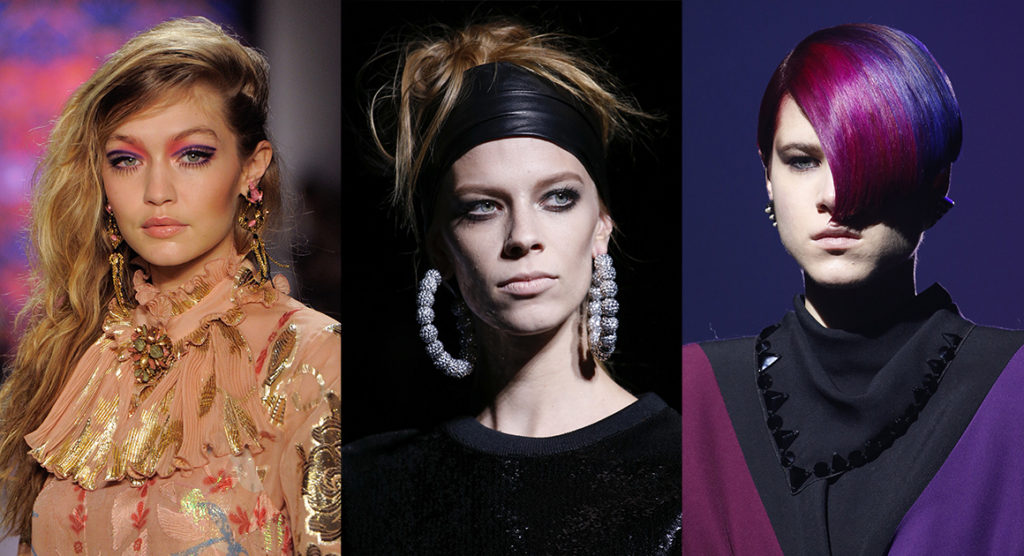 Regardless of your hair or clothing style, it's always fun to try new things. When it comes to life (and hair of course) happiness is always waiting for us right outside of our comfort zone.
Until next time, always be kind.
Erica xx