I always love when designers decide to do their fashion shows off-site during NYFW. There is something about the experience that makes it more intimate and special. Frederick Anderson showcased his FW20 Collection at the Stride Arts Gallery in Midtown, away from all the Spring Studio chaos, which thankfully, gave me a breath of fresh air as well as some lovely designs to gaze at.
The designer, Frederick Anderson, believes that "A woman lives in the world and not in her home. She loves life and lives it to the fullest. She writes her own rules in dressing and in life." Needless to say, this collection was not designed for the average stay at home housewife, it catered to the working woman making money moves. As each look came out onto the runway I caught myself taking deep breaths and picking my jaw up off from the floor.
The looks were bold and empowered professional femininity with a touch of demure. Tailored floral jacquard pant suits paired with unexpected sheer tops at exaggerated lengths to hit below the knee. The light weight sheer material flowed effortlessly almost like fringe would, this look was everything to me.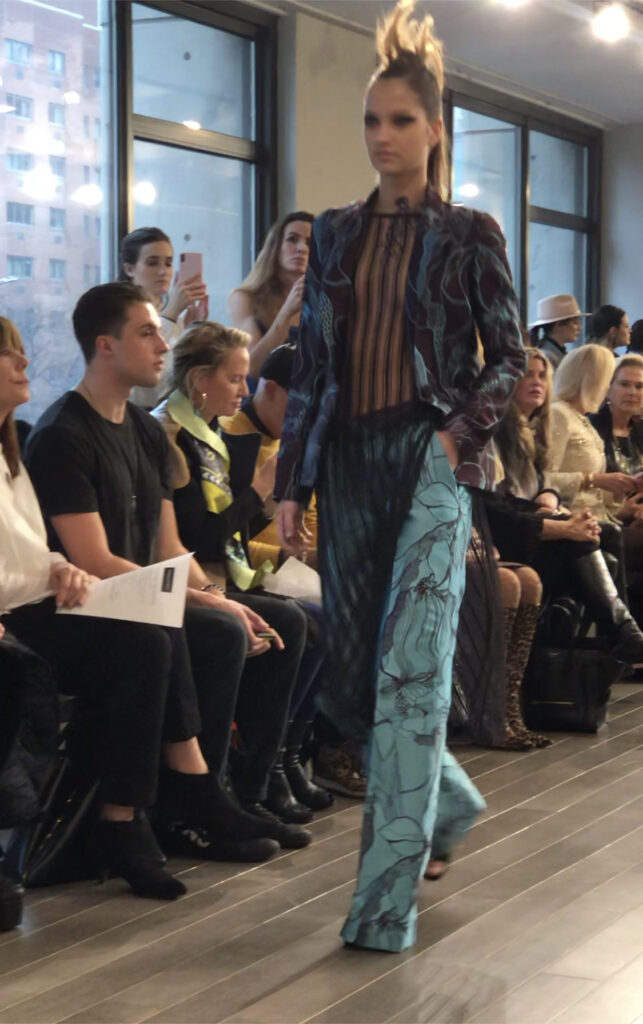 Anderson's FW20 Collection captures the pure essence of a woman's sensuality without any distaste. Elegant monochromatic silk pant and skirt sets flowed effortlessly as each model walked by, invoking a desire to take your own walk through daily life to the next level. Each model was styled with a punk rock hair, most were braids or mohawks weaving back into a high or voluminous ponytail. The makeup was all about a bold dark eye with a nude lip, a style that exuded nothing but confidence in every model.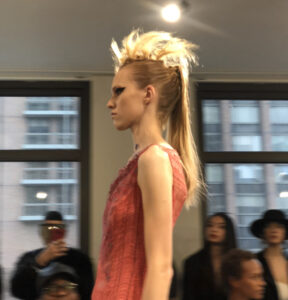 There were so many must-have looks from this show, it's not even okay because with my budget I would have to choose one and that would just be TOO HARD! Needless to say I'm definitely keeping a watch on Frederick Anderson and more of what's to come in the future. See below for some of my favorites from the Frederick Anderson FW20 Collection. Until next time…
xx, Erica