We all know trends come and go in fashion, so it's important to be conscious of which ones can help reduce waste, save money in your wallet and serve you for more than just one season.  
There is no denying that there are many trends out there to follow, but to be honest, I personally don't always follow the trends. I think with age you learn what works for you and what your level of comfortability is which leads to curating a timeless wardrobe that speaks to you. If you're not at this point yet, then listening to fashion enthusiasts who can make the call on which are feasible and timeless versus a quick fashion moment is essential.
For example, I personally hated the biker short trend with a passion and you won't find a pair in my closet anywhere. My thoughts were 'Please just go put some Bermuda shorts on with that blazer already!' It's one thing to wear a nice cotton-blended luxe pair with a sweatshirt as a lounge moment at home, but I have yet to come across an image where I love a dressed-up pair of biker shorts. But regardless, there is no right or wrong to style, only personal opinions of what you like and dislike.
However, overall, I truly believe that style is a person's creative ability to outwardly express their personality, it's a talent that we all have, but some find it easier than others.
Trends can easily update a person's style by reflecting a sense of "new" to their wardrobe. Feasible trends are harder to find if you're not one to study fashion throughout the years, so it's helpful when someone can provide guidance and highlight which trends are a fast fashion and which can be worn for multiple seasons. So, I'm breaking down all the SS20 (Spring & Summer) trends into a list of Eight Practical Trends for SS20 that will keep your wardrobe up-to-date and not waste your money.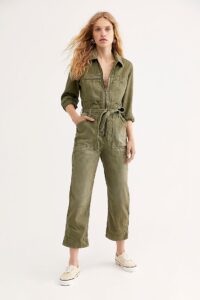 The Utility Jumpsuit: You either love it or hate it. I love the look of a jumpsuit because it's very casual yet sophisticated. But at the same time, I can't stand wearing any kind of jumpsuit because of the inconvenience it presents when having to go to the bathroom. It's work ladies! Regardless of your favoritism or not, they are a trending casual favorite for the SS20 season.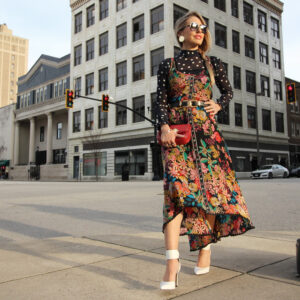 Tropical Prints: Think of Jennifer Lopez in the iconic Versace dress she wore to the 42 Grammy Awards ceremony circa 2000. A tropical print oasis with luscious greens are in demand this year. Go with a print where green leaves are dominant, and hints of colorful flowers mixed in work too!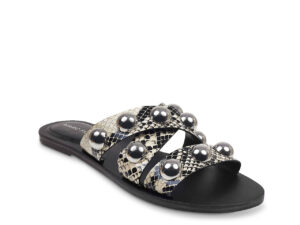 Slides & Mules: We all love a comfy slide in shoe. This year they are being offered to us in a variety of heights in stacked slides and heeled mules. It all depends on how high you're willing to go!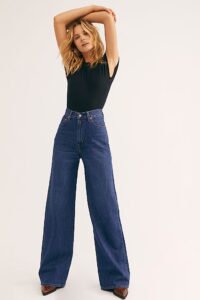 Wide leg bottoms: Whether it's culottes, trousers or denim this is a trend that can definitely be used in year round in other seasons.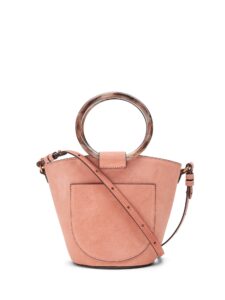 Mini bags/purses: The average cross body just won't do. The mini bags are a must for a little upgrade to your accessory wardrobe. They are in every fashion magazine from Harper's Bazaar, Vogue and Instyle due to designers flooding their runways with these little gems during the SS20 fashion shows.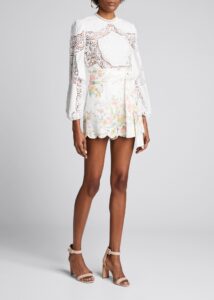 Crochet: There is no denying crochet details make the perfect Little White Dress for summer, but this year, crochet in general is a hot trend. Designers used both crochet and lace to provide texturized details to everyday summer favorites. A whimsical upgrade for summer staples.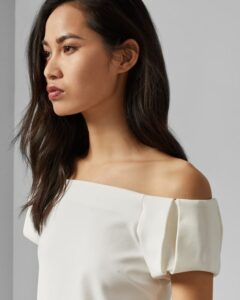 Shoulder Details: Whether it's an off-the-shoulder, a one shoulder top or a blazer with voluminous shoulders, one thing is for sure, the shoulders want more attention this SS20 season. (Be careful when choosing a voluminous option because depending on the fabric and how much volume it can easily make you look bigger and top heavy. None of the ones I have selected should do that.)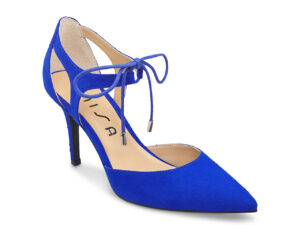 Cobalt Blue, Yellow & Lilac are all trending colors this SS20 season. You can't go wrong when opting to add accessories such as a yellow purse or cobalt blue shoes to add some trending colors into your wardrobe easily. Plus, all of these colors would make a great monochromatic look, which is pairing different tones or shades under one color family such as cobalt blue and sky blue (both under blue color group family) or lilac with deep purple (both in the purple color group family).
I know we might not have many places to go right now, but one thing is for sure, now is the time to get your summer wardrobe set and ready to go. When the quarantine-free summer months arrive, I plan to be stylishly ready and savor every moment with friends, family and restaurants. Until next time.
Always be kind,
Erica xx